Ok 2 new ones for ya.....
Firstly we have when The Deadlove, Dreamcaster, Saab and myself Helped out Travious in Scholo for his dreadstead q.
We were clearing a room and it went rather well...but then.....A fakkin bazillion gazillion mobs came rushin in and killed us as easy as it is for me to Drink a beer.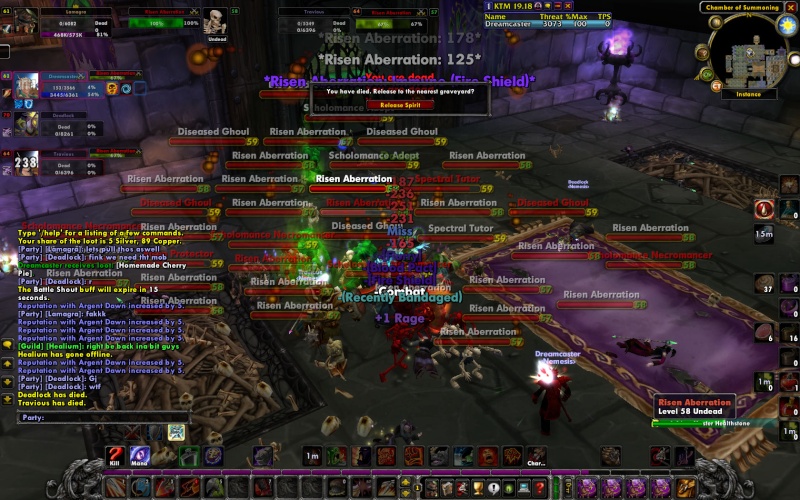 Ouch I say...that hurt.
Secondly i have found my little slice of heaven......Zanga.....I am home baby! No need to hang out in UC trading with shady mushroom dealers

!
Comeon peeps....u gotta have some trigger fingers....gimme some snapshots of whats goin on out there people!